Sensational exposé: Security leaks confirm 98.7% Pakistanis are foreign agents
The leak has come in the shape of a hefty document prepared from sources which include various local and foreign intelligence agencies.
The document/report claims that 98.7% Pakistanis are agents of one foreign intelligence agency or the other.
According to the report, about 40.2% Pakistanis are Indian agents; 33.3% are American agents; 11% are British agents; 6.2% are Iranian agents; 3.1% are Afghan agents; 3% are dual Indian and American agents; 1.1% are Guatemalan agents; and at least one Pakistani is a Ugandan agent.
Our investigation confirms that the report was leaked by the Ugandan agent after his monthly stipend was halted by the Ugandan government due to his failure to recruit Pakistanis other than himself.
We are still trying to determine what Uganda's intelligence agency wanted from him.
But our initial inquiry suggests that it had something to do with mangoes.
Before being leaked to Dawn, the report was first partially leaked on the popular social media website, LinkedIn. Immediately, it created a stir in the social media realm and was picked up by the media cells of various political parties.
First to comment on it was the official PTI twitter account which tweeted: Traitor Nawaz exposed! Trillions looted to please India/US/UK/Afghanistan/Iran/Guatemala/Uganda.
The account then immediately followed up this tweet with the following one: Traitor government doing blasts on behalf of Modi, Obama, Ghani & Pablo Escobar.
The official PML-N twitter account responded with this tweet: Truth is out! Imran Khan funded by India/US/UK/Afghanistan/Iran/Guatemala/Uganda.
The account immediately followed up this tweet with the following one: Imran doing dharnas on behalf of Modi, Obama, Ghani & Scarface.
A vicious battle of tweets soon ensued between supporters of both parties. Talking to Dawn, an active member of PTI's social media team said: "Traitor Nawaz daughter Maryam mota group media cell funded by RAW, CIA, Geo, Dawn Bread looting trillions, zillions doing bum blasts to stop muscular Atlas from wiping corruption from face of Pakistan 98.7% guarantee agents against us bleed green patriot opticians oh what a feeling jab aye ga Imran baray gi shaan banay ga naya Pakistan …"
When a member of the alleged 'mota group' which allegedly runs PML-N's media cell was allegedly contacted, he allegedly said: "what allegedly, allegedly you are talkings? Our mota group true patriotic group. Our Nawaz elected by 98.7% Pakistani voters and motors but this traitor Khan and his traitor party putting heavy heavy stones on path to progress on behest of foreign enemies of nation. One punch from us break teeths of mommy-daddies but our leader Nawaz tell saber karo and keep patient because all will be wells by grace of orange line and Mao tse-Tung …"
As the battle between the two parties got intense on social media, PTI chairman Imran Khan held an emergency press conference at his Islamabad residence. He was flanked by top party men and Sheikh Rashid Ahmad of the one-man Awami Muslim League.
Imran told reporters: "The leaked report only confirms what I have been saying for years. 98.7% members of the PML-N are corrupt. They do not want me to turn Pakistan into a modernistic traditionalistic Scandinavian Islamic welfare capitalistic socialistic democratic caliphate!"
When a journalist reminded him that the report mentions 98.7% of all Pakistanis, Imran replied: "98.7% PML-N voters. All corrupt."
When the same journalist told him that the report was about agents and not corruption, Imran shot back: "You must be from Geo."
When the journalist said he wasn't, Imran retorted: "Then maybe Dawn Bread. All corrupt." When the journalist decided to walk out in protest, PTI leaders began to chant, "Go, Nawaz, Go! Go, Nawaz, Go!"
However, Sheikh Rashid intervened and requested the journalist to return. He told reporters: "Please, understand. Pakistan standing on very fragile turn. Media our best partners and lovers, except few traitor ones, but, as the report confirms, 98.7% media houses support our stand on corruption."
When told that the report mentioned nothing of the sort, Sheikh got agitated and announced: "I have part of report which say this. I will only show on patriotic TV channels at 8pm sharp. Watch it. You can also catch repeat telecast at 11.05 pm sharp or watch recording on YouTube at any pm or am sharp. Okay?"
Meanwhile, in Lahore, Minister of Information, Parvez Rashid, held his own presser. He told the gathered media personnel: "This leaked document which landed in my LinkedIn inbox and will soon be published by newspapers around the globe, has once and for all verified the fact that 98.7% policies and actions of Imran Khan and his party are being funded by enemy countries to derail our government's fantastic initiatives to turn Pakistan into a modernistic traditionalistic Middle-Eastern Chinese monarchic democracy."
When told by a journalist that the report has mentioned 98.7% of all Pakistanis and not just PTI members, the minister replied: "You must be from ARY." When the journalist told him he wasn't, the minister said: "then maybe from Bol."
When the journalist decided to walk out in protest, the minister said: "Go. If you don't like our Pakistan then go to Uganda which pays you."
Another leading PML-N man, Abid Sher Ali, intervened and managed to make the journalist return after promising him a free run of his personal swimming pool, a pair of St. Michael's swimming trunks and a centrespread of him in the same trunks in the fashion weekly, Hello. To this, the defence minister, Khwaja Asif, retorted, "Kuch sharam, kuch haya …"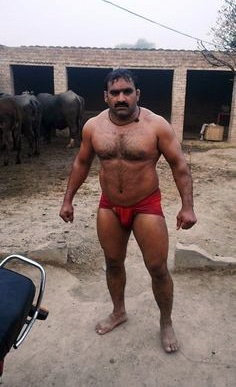 Eventually, other political parties also stepped into the fray. In a tweet, the chairperson of the PPP, Bilawal Bhutto, said: "Zinda hai Bhutto zinda hai, 98.7% zinda hai"
He further elaborated this rhetorical reaction in another tweet: No one is an agent in Pakistan. Stop this. Only Modi ka jo yaar hai wo 98.7% ghdaar hai.'
In yet another tweet he further clarified: By this I mean only 1.3% Pakistanis are agents. Rest 98.7% are all Bhuttos.
In a press statement, Maulana Fazlur Rehman, the chief of JUI-F, said: "This is clearly a document which was concocted by Imran Khan because it doesn't mention Israel. Had it not been concocted by Imran Khan, then it would also have mentioned Israel." He said that JUI-F was 98.7% sure about this.
While talking to Dawn, chief of the Jamaat-i-Islami (JI), Sirajul Haq, said: "The figures given in the report are not correct. 99.99% Pakistanis are agents and only .1% are true patriots."
He said all of these .1% Pakistanis were members of JI and that the party will be awarding all of them the Al-Dil-Bola-Al-Pakola Award – an award which the party believes was first introduced in the 8th century CE by the founder of Pakistan, Mohammad Bin Qasim.
Chief of the Jamaatul Dawa (JuD), Hafiz Saeed, said: "Listen BuD, if I CuD, then I WuD turn 100% Pakistani brothers and sisters, and sisters who have become brothers, into committed charity workers with charity offices around the WuD in 80 days. But some agents WuD like to impose a ban on JuD, but rest assured, they will eat MuD!"
He was speaking during a show on a TV channel, Neho, which is famous for bringing the people of Pakistan the wisdom and brilliance of wise and brilliant intellectuals who wisely and brilliantly hate Polish agent, Malala Yusufzai.
MQM-London's chief, Altaf Hussain, didn't say anything. But he did make a curious smooching sound which the media is now trying to decipher. MQM-Karachi said that the report proved that 98.7% Karachiites are with MQM-Pakistan.
But Mustafa Kamal's Pak Sar Zameen Party rubbished the claim by stating that MQM-London and MQM-Pakistan were both full of enemy agents and that 98.7% Karachiites would be voting for Pak Sar Zameen Party. Mustafa Kamal told Dawn that Altaf's smooches were a signal to his agents in Pakistan to attack anti-Altaf patriots on next year's Valentine's Day.
The leaked report also drew reactions from India. Indian Prime Minister, Narendra Modi, told Indian TV anchor, Arnab Goswami, "you are very dashing and sexy patriot."
Goswami pumped up his chest, expanded his nostrils and began to beat his chests with his fists, all the while making loud gorilla noises. PM Modi smiled and then jumped behind the pumped up Goswami to snap a selfie with him.
When the producer of the show asked Goswami to talk about the leaked report, Goswami declared that the producer was a Pakistani agent and should be lynched for storing beef in his refrigerator. PM Modi smiled and said, "you are very hunky patriot."
Goswami jumped up and began to swing from a ceiling fan, all the while shouting, "Om Puri, you Pakistani beefeater, leave India and go to Lahore!' PM Modi smiled and said, 'Om Puri has very bad skin. No selfie."
Till the filing of this report, Goswami was said to be still swinging from the fan and cursing Puri, while PM Modi had turned his attention to Adnan Sami Khan, calling him "very willowy patriot after quitting meat and dieting on Gujarat cabbage. Very slender and slim. 98.7%."